Create Your Own Robot
Kebbi Air S – Robot Creator
Assemble
 

/Alterations

 

/Smart Interaction

 

/Performance Creation

 

/Maker Development

"If you could have a robot friend, what would it look like?"
Everyone's dream robot looks different, but most robot kits only let users assemble the robot and use basic functions. They cannot create complete interactive content, expressions and movements, or change its physical appearance.
"Kebbi Air S – Robot Creator lets you build your very own robot!"

Powered by our love for robots, Kebbi Air S – Robot Creator is based on our best-selling Kebbi Air model, and built for all robot lovers. This product allows you to experience the fun and joy of building and painting a robot from scratch. You can also design unique expressions, movements, and dialogue, creating your very own AI robot friend!
Kebbi Air S – Robot Creator

A robot kit that allows users to enjoy creating
You don't need to be an engineer or a coding expert. With a screwdriver and our cloud-based development tools, you can easily design your robot's facial expressions and body movements, as well as create dialogue scripts and use other interactive applications!
If you're an advanced user with a lot of experience, you can also use the MQTT protocol within the web version of CodeLab to connect to development tools such as Micro:bit and Arduino, and create many more AIoT applications.
Appropriate for: ages 12 and up
Product Contents:
1 AI Robot Building Kit
List of main parts
Outer case parts
Connection cables for skeleton parts, screws
Head panel
Microphone array module
Servomotors x12
Rechargeable lithium battery
USB-C charger cable
Charger
Toolbox (includes screwdrivers, pry bar, and tweezers)
User Manual
Silicone ear accessories
Specifications:
12 servomotors
6-microphone array
7" touch screen
Android 9 system
Qualcomm 8-core processor
32 GB storage
9100 mAh lithium battery
Robot Functions:
Chinese-language smart audio interaction
Dance Editor
Video Call
Voice-activated camera
Games, Stories, Dance
Content Shop
*Includes 30 pre-installed functions and entertainment apps
Mobile Apps:
Nuwa Space (iOS / Android)  >> Download
Nuwa CodeLab (iOS / Android)  >> Download
Nuwa Cloud-based Development Tools:
Lite Version includes:
Skin Editor (Beta)
CodeLab (Web Version)
CodeLab 3D Simulator function (Worth NT$200)
Standard Version also includes:
Trainkit (2-year license, worth NT$2400)
Content Editor (2-year license, worth NT$2000)
Brevity (2-year license, worth NT$2400)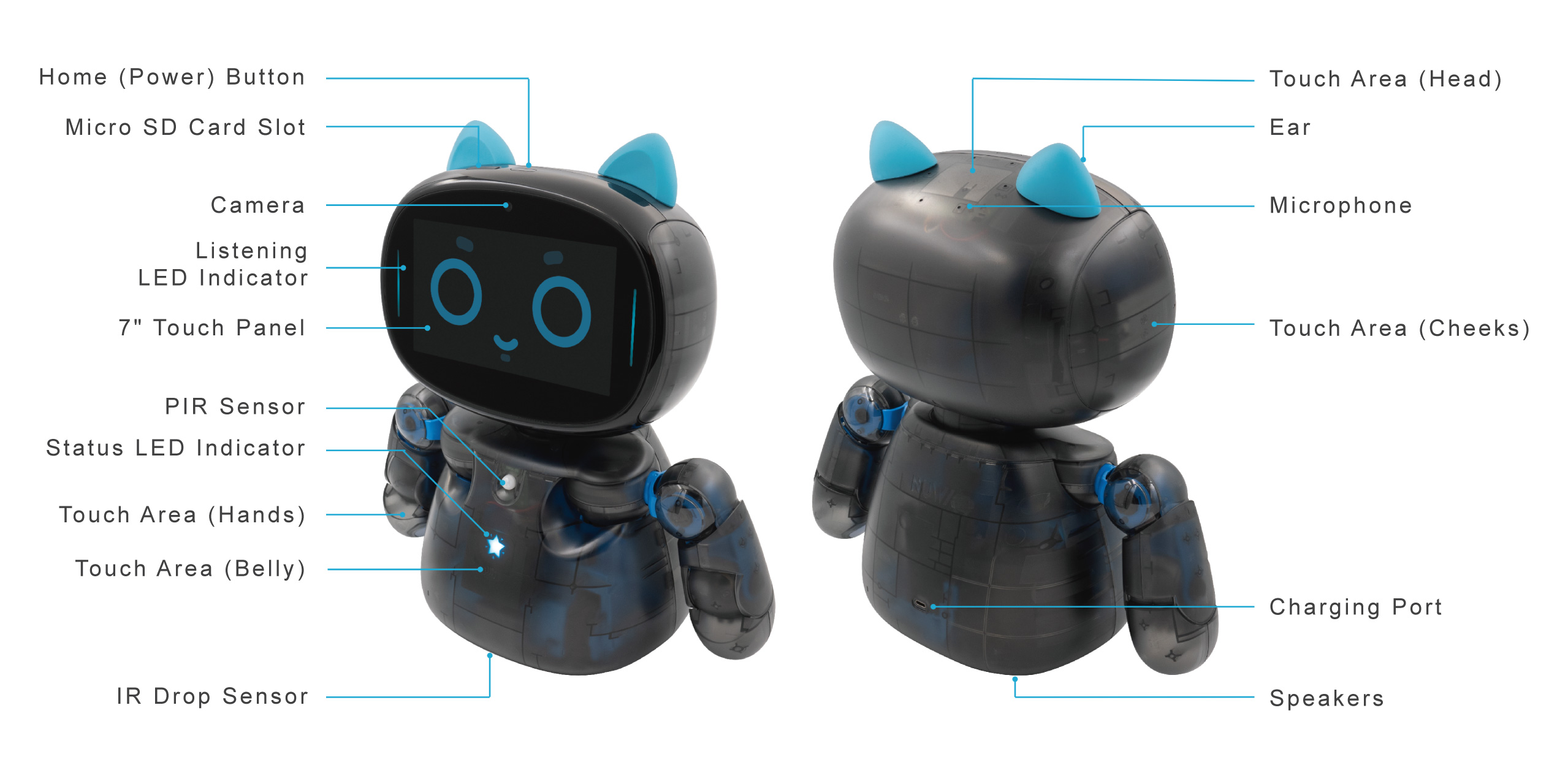 6 Key Features
Sound|Lights|Movement|Recognition|Intelligence|Emotion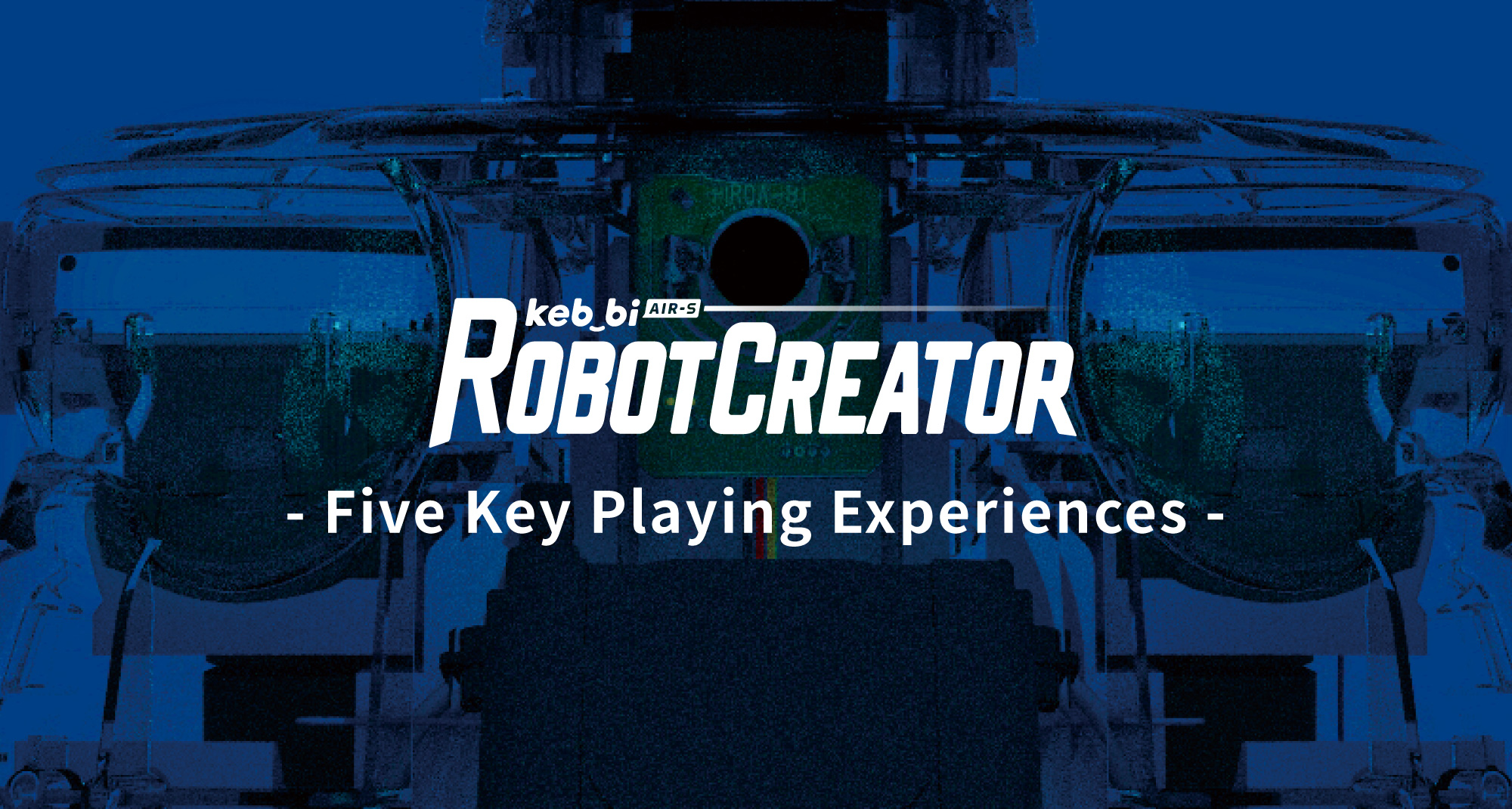 Experience 1: Alterations
"Can I change the robot's appearance?"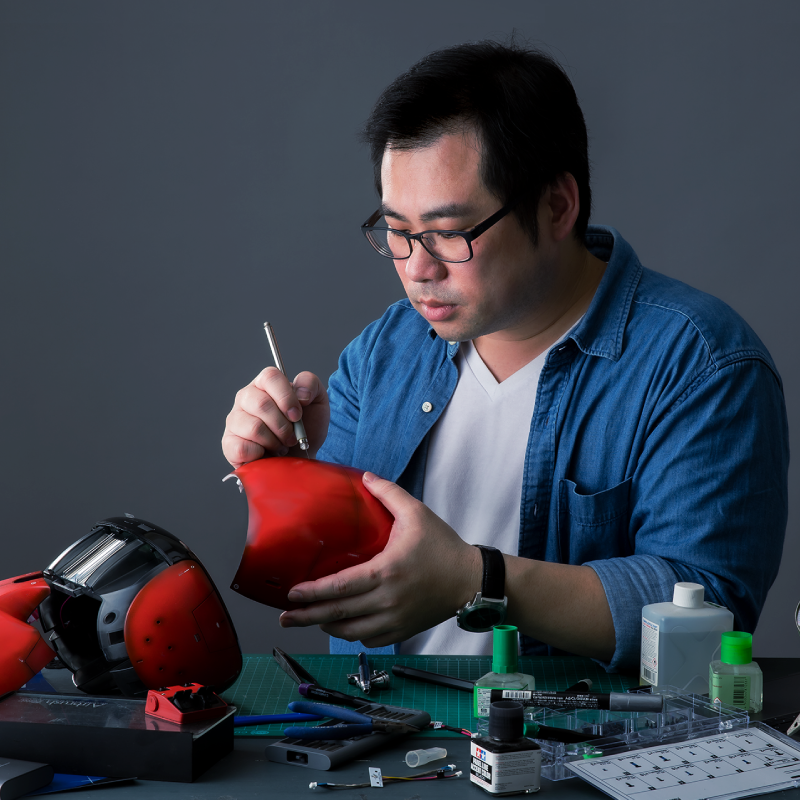 Paint the Casing
Templates (.ai, .pdf) provided so you can easily create a paint design. We also sell the outer case parts separately, so don't worry about mistakes!
*Photo is of product customized by user, and not the original product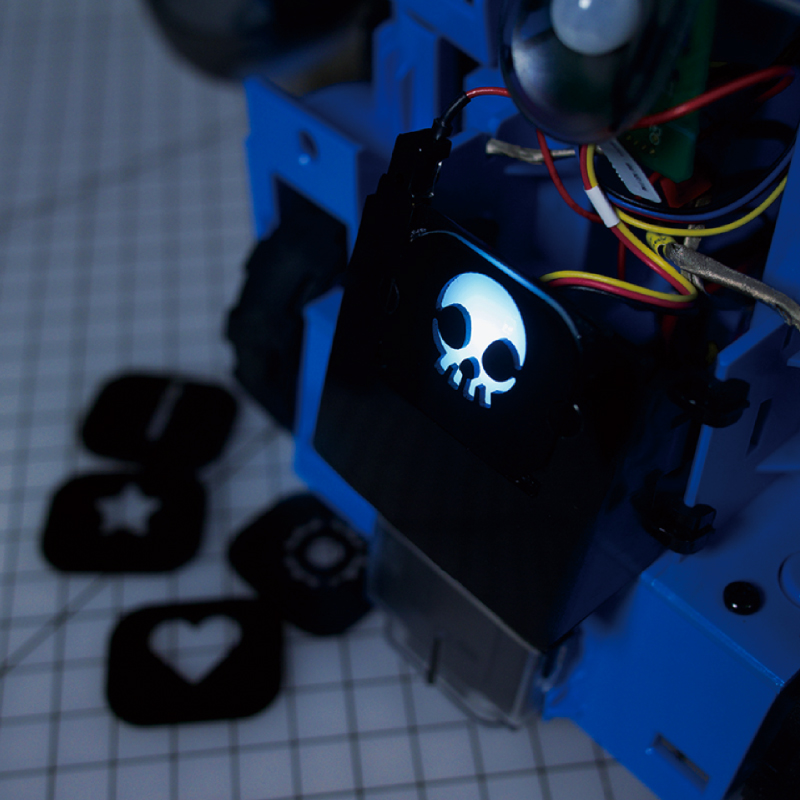 Light Shades
5 random chest light shade designs. Template files (.ai, .pdf) also provide for you to design your own!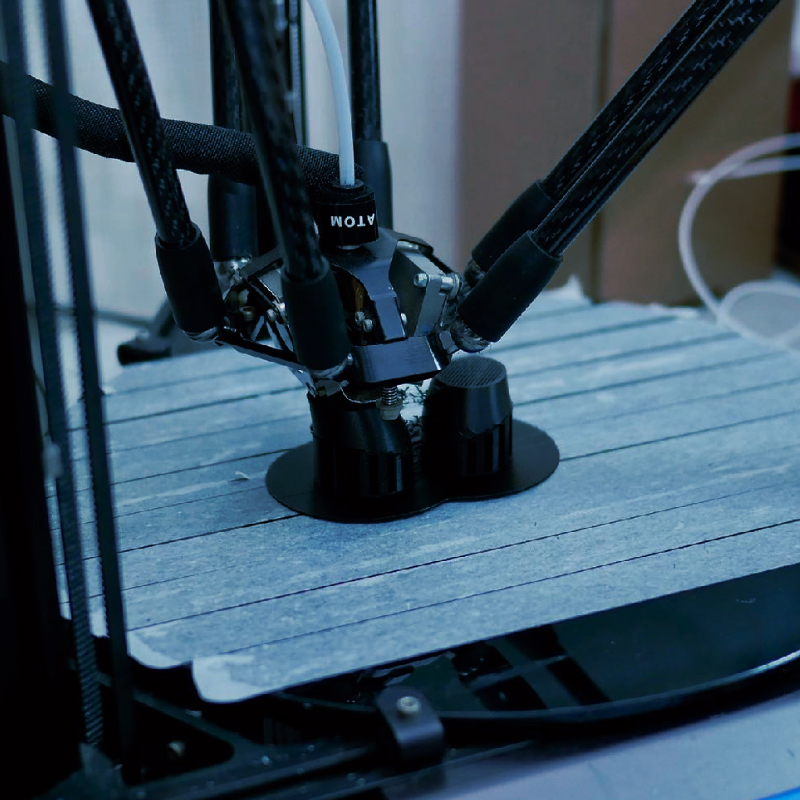 Open Source 3D-printed Accessories
Various head accessory 3D printing files provided, so you can modify and print them as you wish!
"From furniture to computers, models to cars, there's a romance to DIY assembling."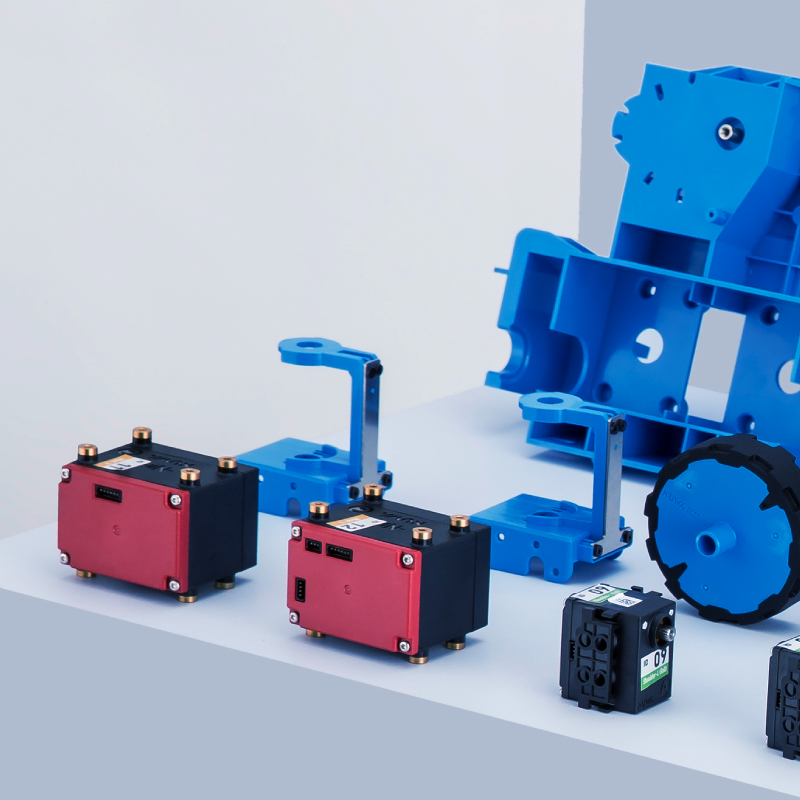 107 Parts
There are 107 individual parts in total, including the skeleton, outer casing, motors, cables and circuit boards. Unlike most model toys which are thin and delicate, you can feel the sturdiness of these parts in your hand. This reflects our high standards for the quality and strength of our robots.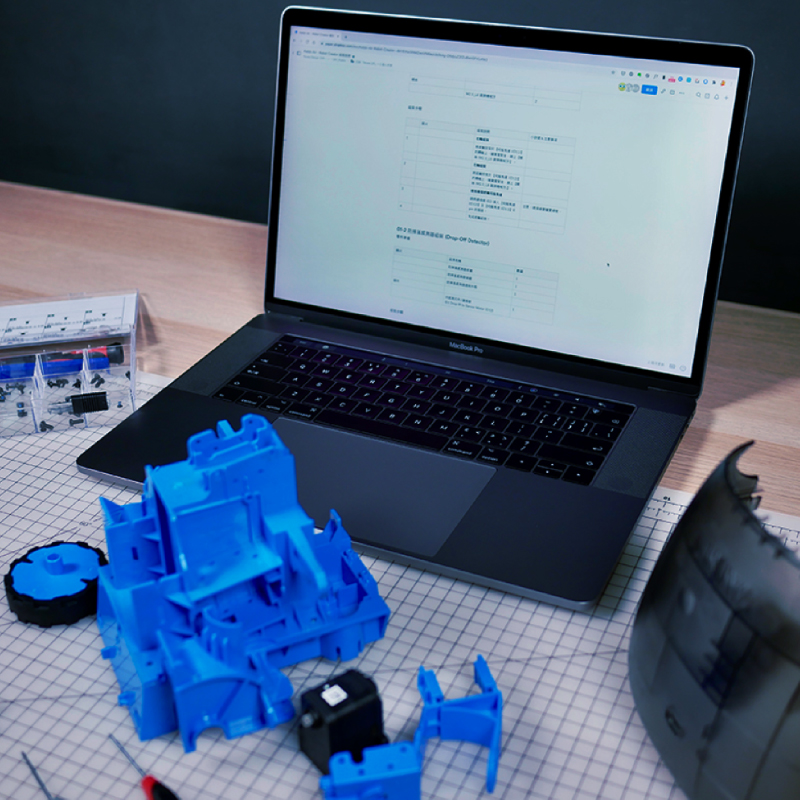 User Manual and Technical Support
The User Manual is an important part of the assembling experience, so we've provided a detailed manual with illustrations, along with a video of the complete assembling process. Our designated customer support team is also ready to answer any questions at any time!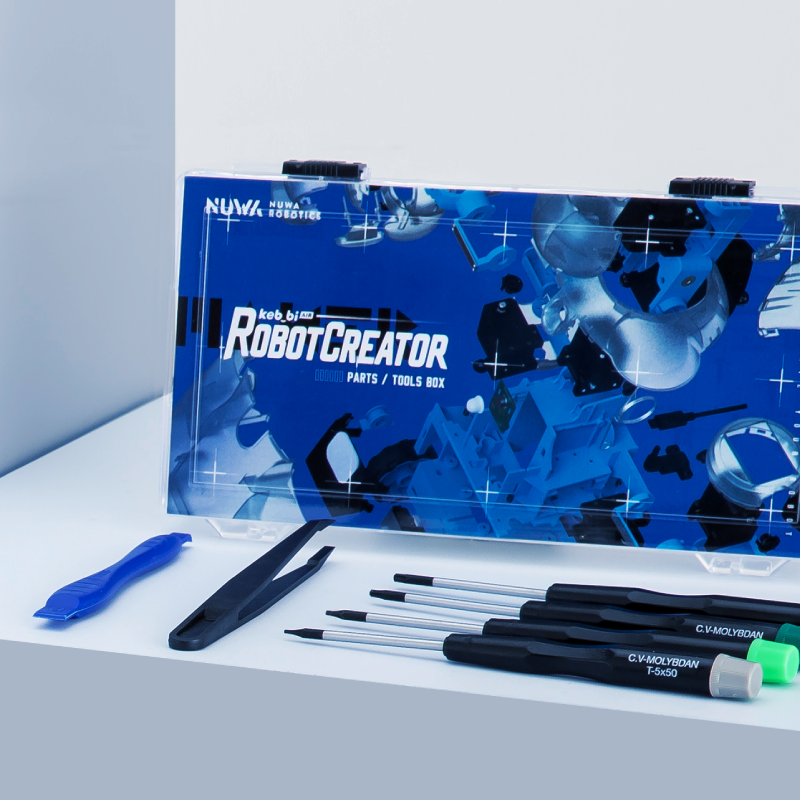 Complimentary Toolbox
The product comes with a toolbox that includes a set of screwdrivers, tweezers and a pry bar. What's more, we've also arranged all the screws by size and type, making it more efficient for users to assemble their robot!
Experience 3: Smart Interaction
"What do I do when I'm done assembling? Can I play even if I don't know how to code?"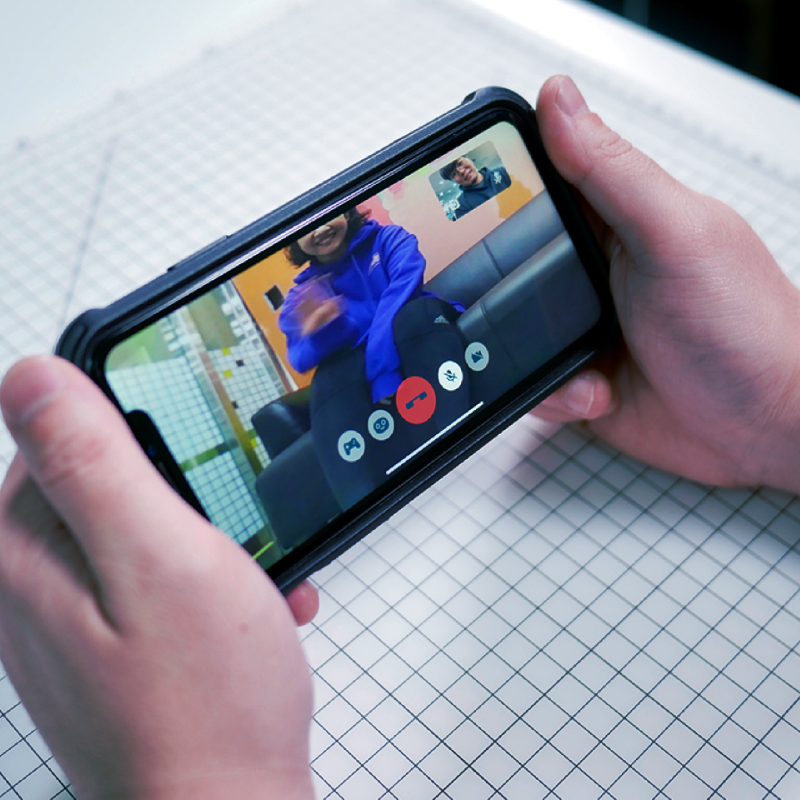 Video Call
You can start remote video calls with the mobile app (Nuwa Space), and also control simple movements, adding more interactive fun to your video calls.
Control the robot to move around
Control the robot's head (camera) movement
Play movements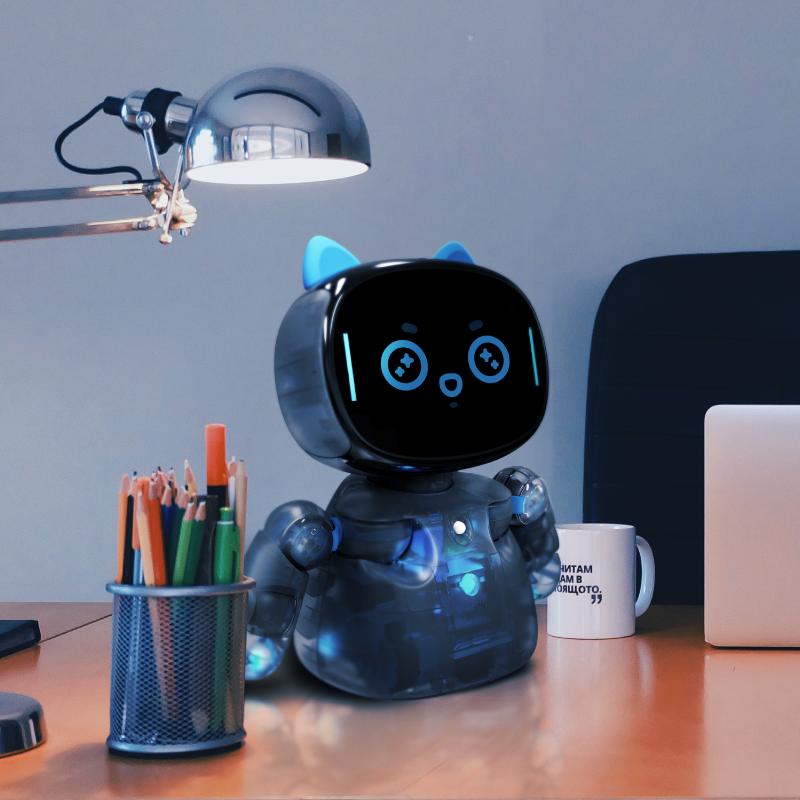 Voice Functions
You can use Robot Creator to chat, as well as check the weather, news, encyclopedias and other information. You can also use voice activation to open and use the pre-installed apps and other content.
Audio chat
Voice-activated camera
App and content calls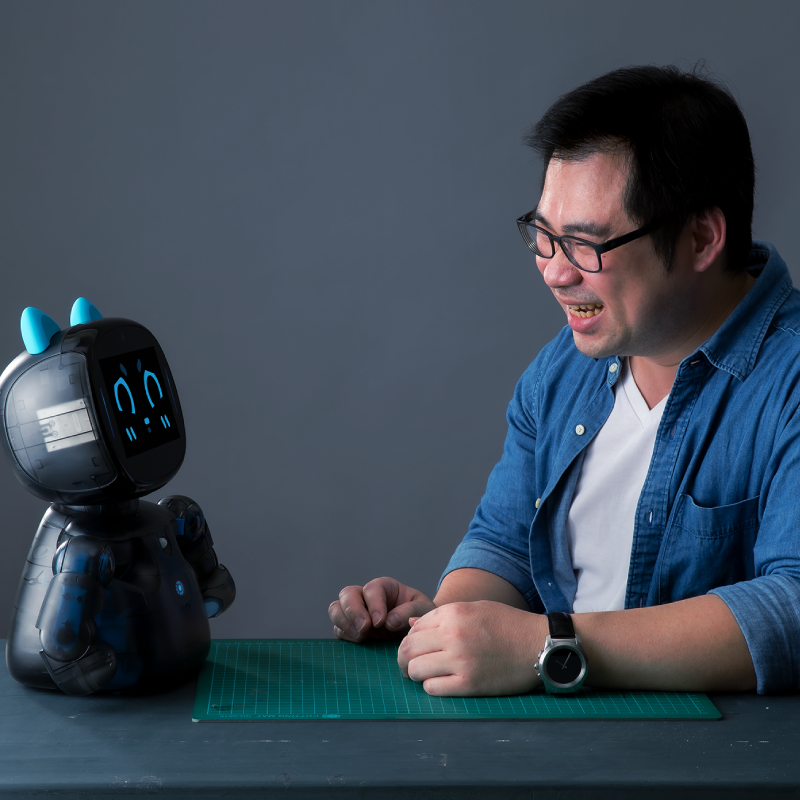 Games, Stories, Dance
Robot Creator's software system is nearly identical to the Kebbi Air Educator Version, and includes plenty of educational content and games for children, which makes it a worthy investment!
Slick dance moves
Vivid story performance
Fun interactive games with the robot
There's More!
Kebbi Air S – Robot Creator include a 6-microphone array, which can clearly "hear" you speak.It can engage in smart voice interactions, such as chatting with you, checking the weather, and answering encyclopedia questions.The image recognition function can recognize objects and human faces, with the capacity of recognizing 300 daily life objects and 50 human faces.
In addition voice interaction, there are also 30 pre-installed functions and entertainment apps!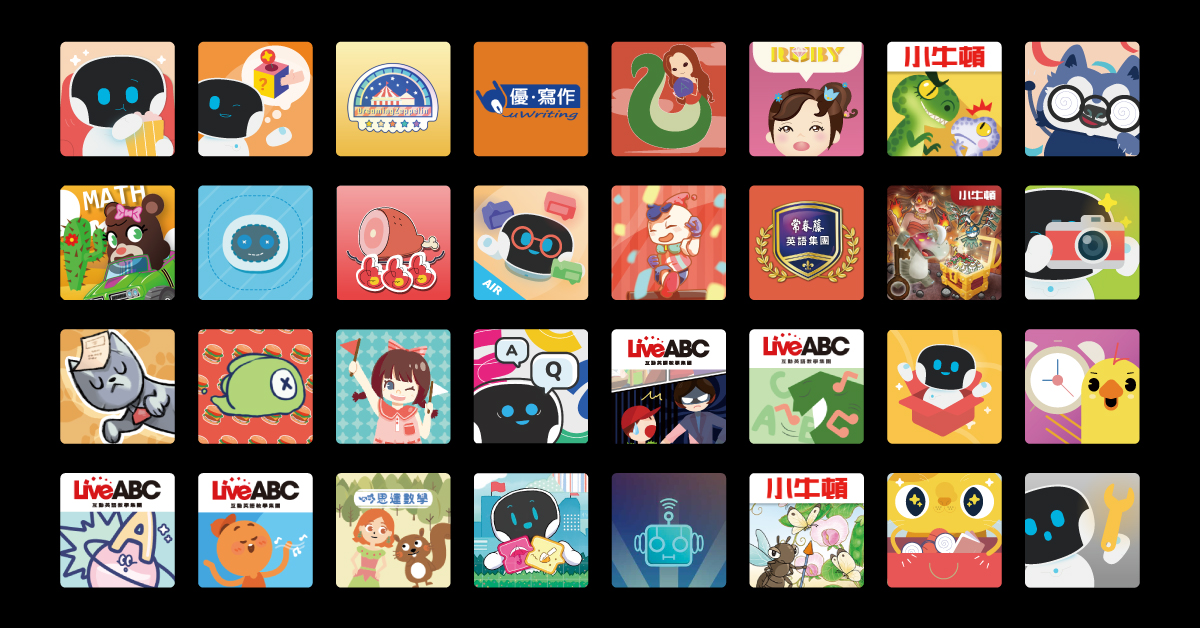 List of Apps and Functions
Nuwa Theater|Sing and Dance|Pet Achievements|Pet Accessories|CodeLab|Dance Editor|Video Remote Control|Nuwa Camera|Nuwa Store|Connect to Robot|Nuwa Alarm Clock|Command List|My Downloads|User Manual|File Manager|Who's Smarter|Q&A Bonanza|Catch and Patch|Fun with BBQ|Heads Up|Ruby English|LiveABC Learn with Alphabet|Interactive English for Kids|Beginner's English|GEPT Questions|City Adventure|Fun with Writing|I AM Not A T-Rex|Yo-yo Maths for Kids|Magic Lottery Box
Kebbi's Interactive Skills
Chat|Encyclopedia|Weather|Alarm|Exchange Rate|Weight and Measures|Math|News|Time|Translation|Music
Experience 4: Performance Creation
"How can I create my own unique AI robot?"
We've provided easy-to-use cloud-based development tools, so that you can design animated facial expressions, dialogue interactions and body movements for Kebbi Air S – Robot Creator, and quickly create all kinds of performances!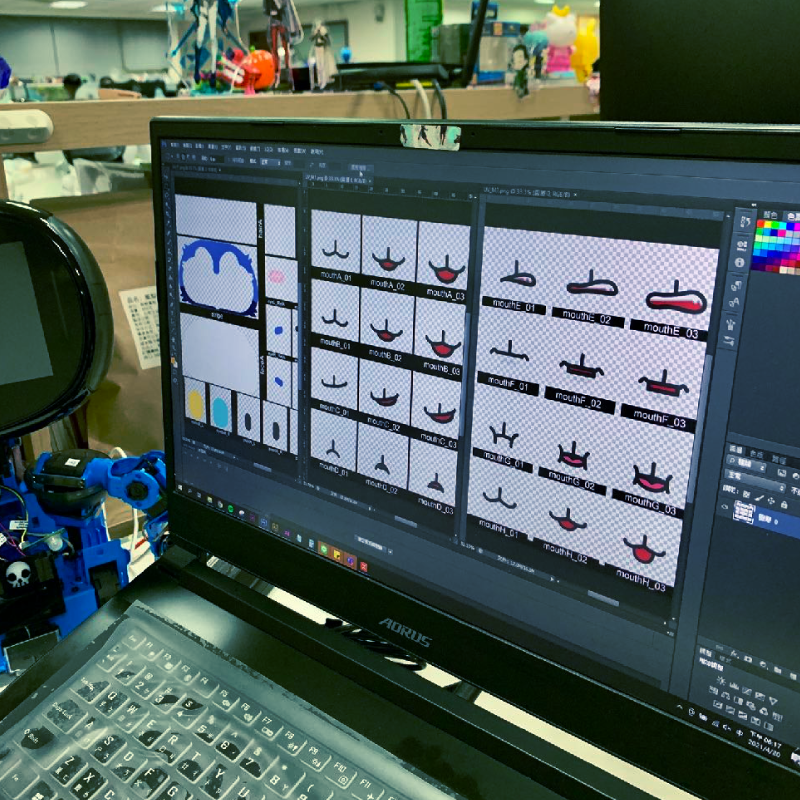 Skin Editor (Beta)
Create and update your custom facial expressions anytime
Using the Skin Editor, you can create whatever facial expression you want. Whether it's a fun face or a silly face, you decide!
*Needs to be used with Photoshop or Illustrator
Real time animated interactive expressions
Real time mouth movement when speaking
Three types of facial features to choose from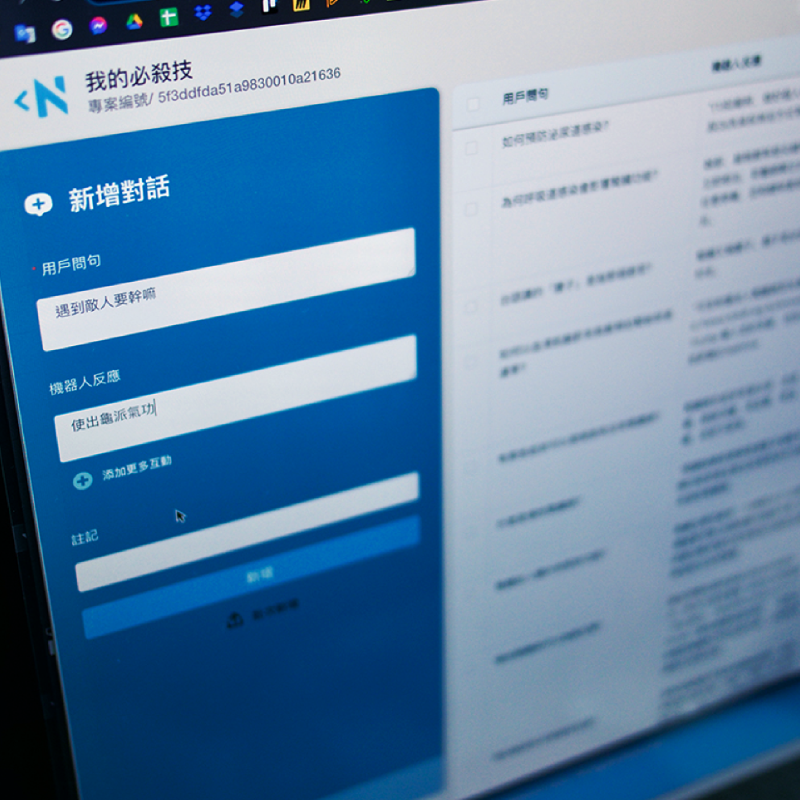 Trainkit
Enter Q&A text to design multiple rounds of interactions with the robot
Unlike regular chat bots, Trainkit allows Robot Creator to not only reply with audio content, but also add lively body language, creating a much more entertaining chat experience!
Fuzzy language matching for more natural conversation
Reply with images or video
Design multiple rounds of dialogue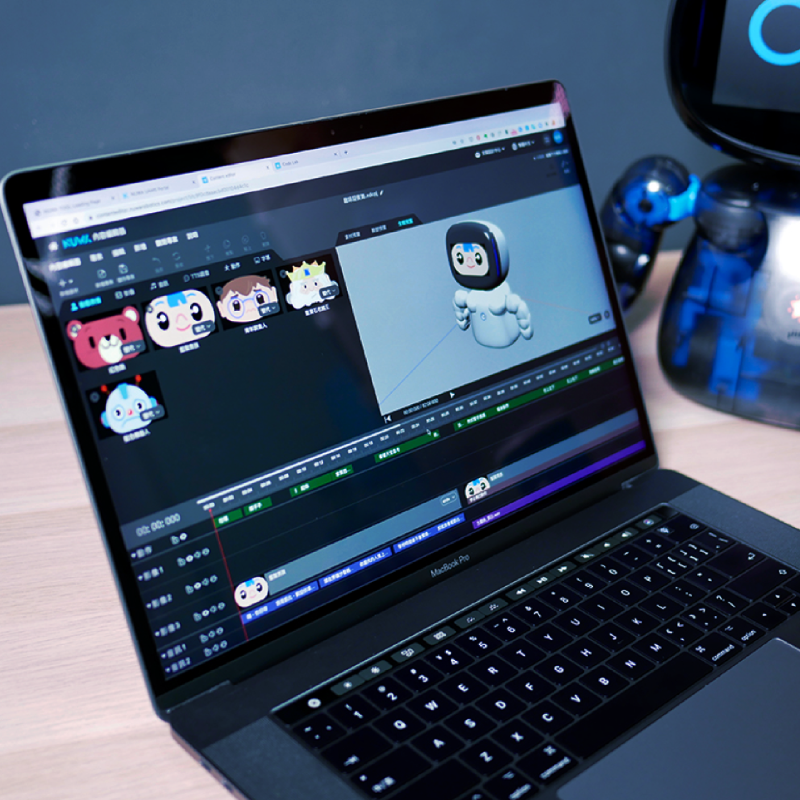 Content Editor 
Create detailed robotic performances with basic editing skills
Content Editor is as easy to use as your regular video editing software. It provides over 350 animated expressions and 500 movements, allowing you to quickly create many different robotic performances in stunning detail!
Hundreds of native assets and movements open for use
Time series concept-based 3D robotic performance editor
Preview production results in real time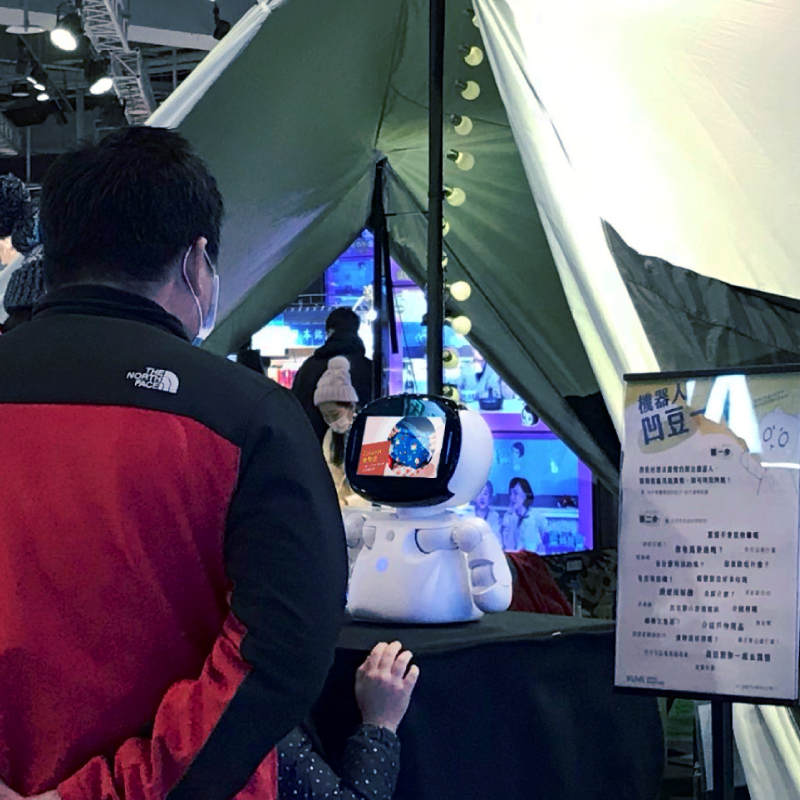 Brevity 
Turn regular images and text into interactive and entertaining robotic performances
Add audio and movement to product presentations, guided tours and storytelling with Brevity, and let Robot Creator help you give a rousing performance. You can also add selection menus and questions to interact with your audience.
Use speech synthesis and the movement library
Add interactive instructions, menu pages, multiple-choice questions and true/false questions
Supports miracast functions
Experience 5: Maker Development
"I already have many Arduino and Micro:bit packages. Can I integrate them with Kebbi Air Robot Creator?"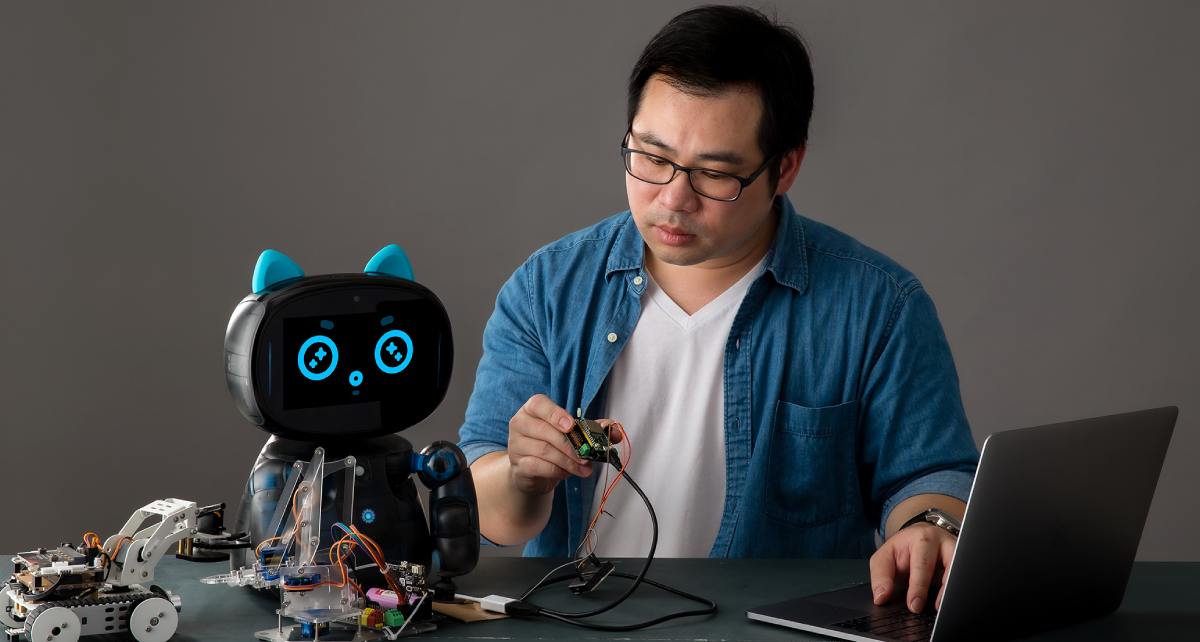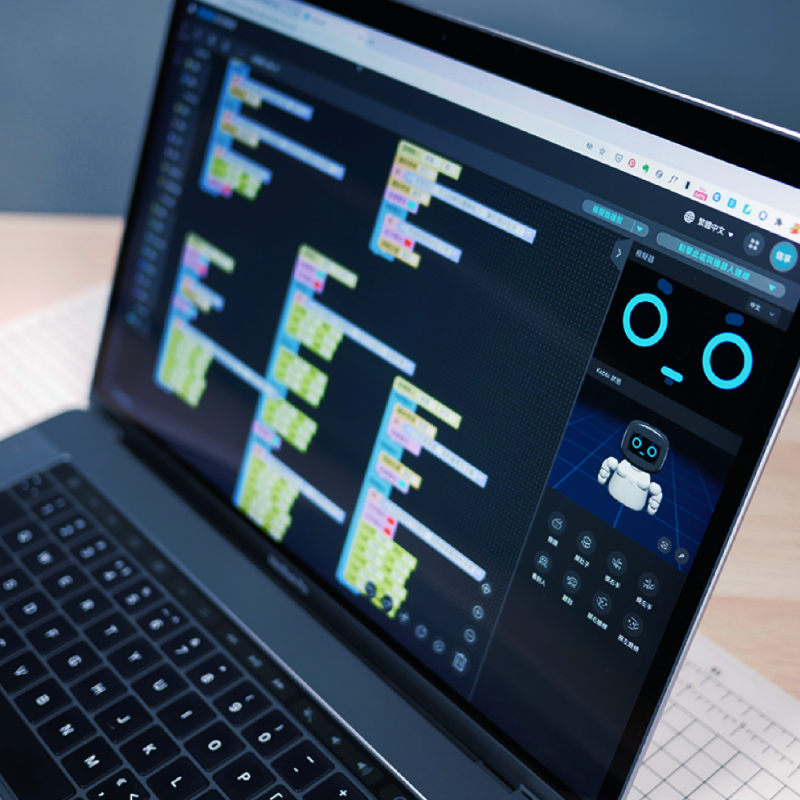 CodeLab
CodeLab is an image-based online code editing tool that does not require any knowledge of programming languages. All you need to do is drag and group various blocks to create fun and exciting interactions for your robot.
Voice and image recognition, AI blocks enable more variation in interactions
Simulator shows real time editing results and effects
Supports MQTT, allowing cross-device control and connection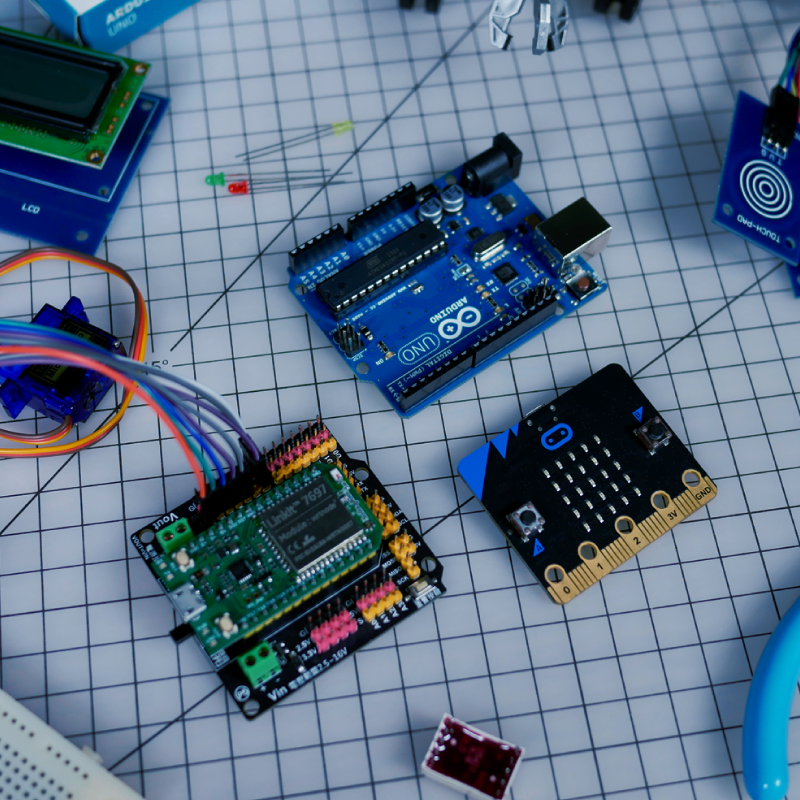 MQTT Support
CodeLab can use the MQTT transmission protocol to connect and sync with other development boards, such as Micro:bit or Arduino, allowing the AI robot to integrate into your AIoT creative scenarios, adding more spice to the application!
You can also connect with Siri, OK Google, and other voice assistants through MQTT configuration.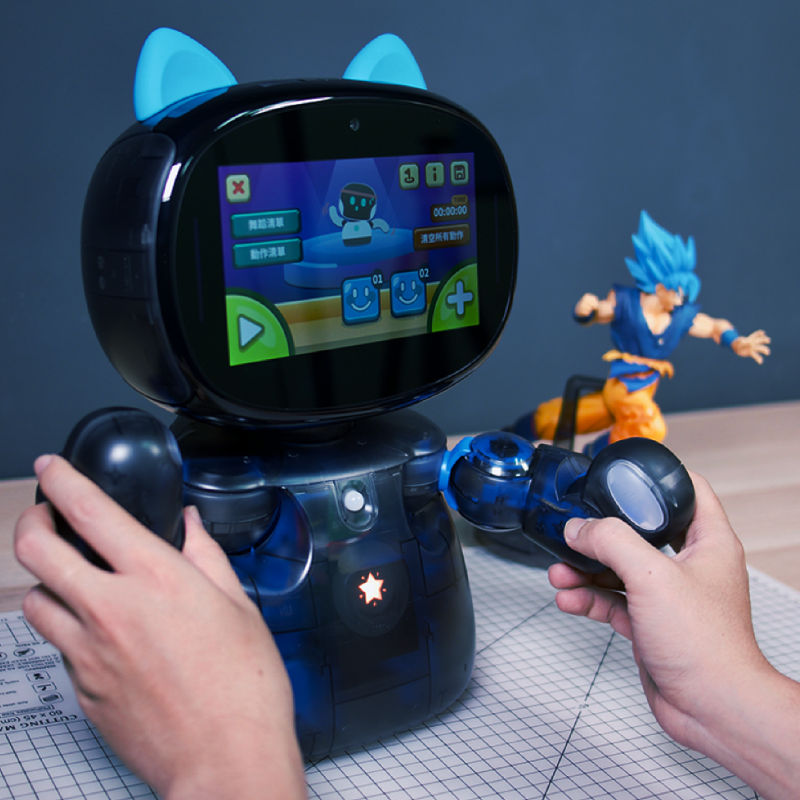 Dance Editor
No need to make yourself dizzy wrestling with numbers and parameters to design your robot's movements. Dance Editor can directly record the movements you make as you handle the robot, and turn them into movement assets that you can used to easily create quirky dance routines or powerful battle moves!
Servomotor movement feedback recording
Assets can be used in CodeLab
Q: What if the robot doesn't move after I've assembled it?
A: As long as you follow the user manual to assemble your robot, there's a 99% chance it'll be able to move.
Robot Creator is based on the Kebbi Air Educator Version, which has been tried and tested in the market for eighteen months, so the hardware is well-developed and stable.
Q: Can I play even if I don't know how to code?
A: Yes! You can instantly experience all features right after assembling
A customized Android system is pre-installed in the robot, making it ready for use right after assembling.
If you're familiar with program development or are eager to learn, you can use the web version of CodeLab (or our SDK for more advanced users) to unleash your creativity!
Q: Is this product kid-friendly?
A: Appropriate for ages 12 and up
There a a number of steps in the assembling process, and the product includes many small screws/parts, as well as requires the use of screwdrivers, tweezers and other tools. Also, some parts may need extra force to install or remove, so it is more appropriate for adults and children above age 12. Children below the age of 12 will need to play under adult supervision.